1 January, 2018
Posted by:

Expertis.vn

Category:

Expertis service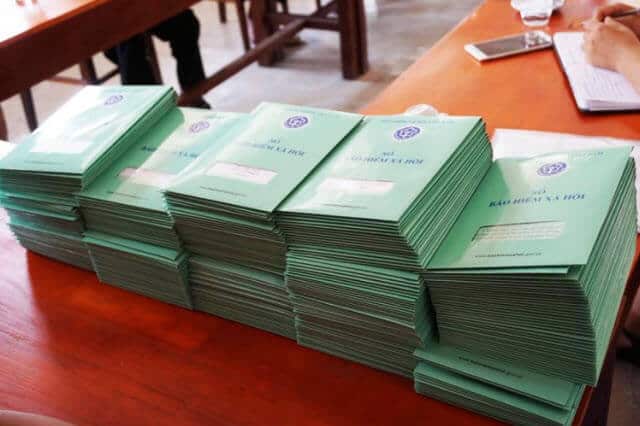 Social insurance monitoring service - Wage labor is a service that helps businesses develop salary policies, implement procedures for first registration of social insurance for businesses, health insurance, ... for employees so that they comply with The law regulates and benefits the most, thereby tracking the fluctuation of the labor salary system - monthly social insurance for businesses.
The importance of social insurance monitoring services - Labor wages
In April, Vietnam Social Insurance (Social Insurance) issued Official Letter No. 530 / BHXH-BT on reviewing, exploiting and controlling social insurance participants through data provided by tax authorities. At the same time, strengthen specialized inspection organizations to pay social insurance for the year of the year (VNDTax authorities review participants bhxh). Therefore, many enterprises have the difference between the data of the social insurance and the tax side, being inspected, examined and sanctioned by the inter-agency agencies..
So now, Enterprises (DN) must participate in compulsory social insurance for CORRECT-EMPLOYEES workers, RIGHT of income calculated to pay social insurance, then they will be entitled to pay salary to expenses. (How to bring salaries into expenses?)
At businesses, accountants or personnel is the department in charge of building salary scales and monitoring social insurance in accordance with state agencies. However, with the continuous change of the social insurance law, especially the law dealing with social insurance violations is becoming more serious, especially regulations of criminal law...To avoid such risks, businesses need a service provider for social insurance, labor - prestigious and quality salaries to consult, manage and develop salary policies accurately and with the most beneficial.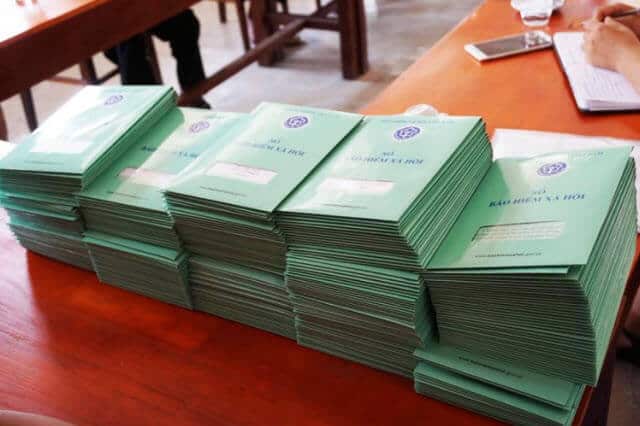 The content of Expertis' Social Insurance and Labor monitoring service includes:
Will help businesses significantly reduce the costs of hiring full-time employees, wages and social insurance and retain them for a long time, and will not guarantee accuracy. Therefore, social insurance and wage labor services are now the first choice of modern businesses. www.expertis.vn
Consultation on Labor Records:
1. Labor contracts, related decisions for new employees arising in the month
2. Declaring labor each year for exporting enterprises and enterprises for exporting
3. Reconciliation of the arising salary with the internal labor regulations registered and issued for the first time, if any, update the Labor Rules and re-register
4. Reconciliation of arising amounts Wages with the first signed and issued Labor Agreement, if any arises, update the Labor Agreement and re-register
Advice on Salary calculation and salary payment:
1. Reconciliation of the arising Salary with the Salary Regulation first issued, if any arises, update the Salary Regulation
2. Reconciliation of Wages and Payroll Scales + Regulations on first-time registered and issued titles, if any arises, update the Payroll Table + Regulate title and re-register
3. Check the public board (if there are overtime)
4. Prepare Payroll Statement of the business
5. Register personal tax codes and dependents (If there are any unregistered workers)
Consultation to participate in social insurance and implement social insurance documents:
1. Social insurance premiums
2. Reconciliation and notice of payment of social insurance premiums to be paid
3. Making records of increase, decrease, adjustment
4. Declaration of insurance benefits: sickness, maternity, retirement, death ...
5. Apply for social insurance book, health insurance card
6. Update union records (If any)
7. Track union funds at businesses
Tracking service fee: From 150.000 / person / month
See more service details: Here
If the enterprise has not monitored social insurance, this is the time to pay attention to this issue because of regular inspection and inspection of the social insurance agency and Violation penalty Increasingly serious.
Social insurance registration service fee is the first time VND XNX / time
Social insurance monitoring service - Which wage workers are for?
For businesses that are operating but have not yet implemented the procedures for first-time social insurance registration and health insurance for employees under the management of the company.

For businesses in need, want to register for health insurance, social insurance for employees.

For businesses without specialized departments, specialized in implementing procedures for monitoring social insurance and health insurance.

For businesses when the situation occurs: loss of insurance books, need to urgently maternity allowance, retirement, one-time benefits, unemployment benefits.
Service for monitoring Social Insurance and Labor wages is carried out by experts EXPERTIS
Qualified professional
Professional staff are recruited, professionally trained, have full professional capacity as well as problem-solving skills of enterprises
Professional practice
Made by a team of trained, trained, highly computerized technicians. Data of enterprises are kept safely, backed up daily
Always enthusiastic and proactive
Always proactive in consulting and solving problems, proactively reporting on the situation of enterprises, possible risks and issues of concern.
The reasons should use Dv to monitor social insurance - Labor wages
Profession: Expertis has on 15 years of operation in the field of auditing and consulting for foreign and Vietnamese enterprises
Quality: Board of Directors, Auditors, Foreign Experts with many years of experience
Understanding: Expertis always supports, consults and understands the customer's business reality
With a highly specialized staff and efficient workflow, Expertis always bring to customers the most prestigious and quality tax accounting services at the best cost.
If you are looking for a social insurance, labor and salary service provider, look to Expertis to fully comply with the law on social insurance and understand the working method of the social insurance agency. Giving you the best service, quality and prestige today.